Hello!
Sometimes we're asked about what we do for exercise so I decided to give you an idea of what we did for a workout recently. This one was, however, a bit unusual. Normally the girls exercise together and the guys also are a team, but on this day we decided to join up for a special workout.
We had six stations and worked to complete as many repetitions as possible during the time period. The timer was set to loop through a 45 second interval and when it went off each of us rotated to the next station in clockwise order.
3 Rounds for reps:
Pushups
Virtual shovel
Medicine ball clean (can be subbed for weighted or regular squats)
Kettlebell swing
Box jumps (20″)
Overhead lunges
We enjoy our time together: whether it's sharing at conferences, working on projects, or yes, gasping for breath as we exercise. Team Maxwell!
Serving Jesus,
Sarah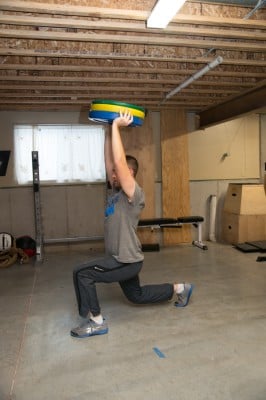 "Behold, how good and how pleasant it is
for brethren to dwell together in unity."
Psalms 133:1