At 36 weeks now, Maddy continues to grow, develop, and make improvements. She was taken off oxygen on Sunday and is doing well. She still has some of those Bradys, where she stops breathing for a short bit. She needs to go 5 consecutive days without a Brady to be eligible to go home. She is also learning to take her nutrition herself.
Thank you for your continued prayers for her health and development.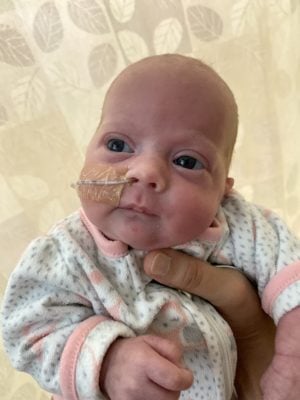 "Blessed be the God and Father of our Lord Jesus Christ, who hath blessed us with all spiritual blessings in heavenly places in Christ" (Ephesians 1:30).