Today is Steve's 70th birthday, but he has already had a very special 70th birthday party. Anna and Mary secretly started months ago to find a time that all our children and grandchildren could gather for a birthday party.
They scheduled a surprise party for the evening of Saturday, July 24th. In the end, sweet little Madeline changed that plan so she and Chelsy were missed, but all the others were there, in addition to friends.
The family provided a delicious Mexican feast with Steve's favorite dessert, pumpkin pie.
The highlight was an open mic where the family took turns sharing memories and ways their dad impacted their lives. Even Chelsy joined us via Facetime to share with Dad.
There was laughter with the memories, but the other things that were talked about made it very evident that Jesus Christ changes lives, and all gratitude, praise, and glory go to Him.
Jesus took a selfish, worldly, young man from a broken home and saved him, making him a new creature. "Therefore if any man be in Christ, he is a new creature: old things are passed away; behold, all things are become new" (2 Corinthians 5:17).
That young man, with God's grace, became a father committed to serving the Lord Jesus Christ, raising his children in the nurture and admonition of the Lord (Eph. 6:4).
Happy Birthday, Steve, Dad, Grandpa!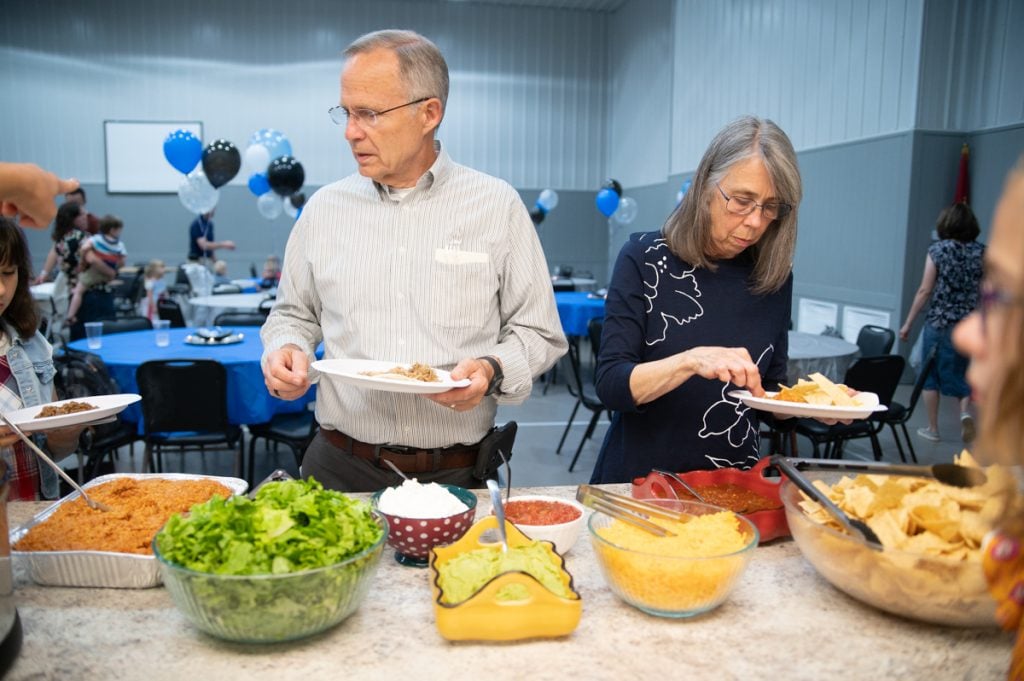 "And they said, Believe on the Lord Jesus Christ, and thou
shalt be saved, and thy house" (Acts 16:31).