From the blog post about my mom (whom we call Gigi at her request to keep grandmas from being too confusing for little children) and her 89th birthday, we had this suggestion:
I was wondering if you could share the ways Gigi is investing in your family still? As a child my grandparents didn't invest my life so I have no examples. I want to invest in my grandchildren's lives but I lack the know-how. So if I could know some of the ways she is investing in her grand children and great grand children that would give me some ideas.
Since her grandchildren are all grown now, these are ways that Gigi invests in her great grandchildren:
For a couple of years Gigi had puzzle time with Abigail and Bethany (Nathan's oldest girls). The past two years, that moved into doing Abeka history with them .
She listens to Joshua, Ruthanne, and Lydia (Christopher's children) read out loud.
She does the Bible Bee study with Abigail, Bethany, and Christina in the summer. This is the third year for that.
She meets up weekday mornings with Melanie and her children for flag time when they put the flag out, say the Pledge of Allegiance, and fellowship for a few minutes.
She has a daily weekday morning walk, weather permitting, with 9-year-old Christina.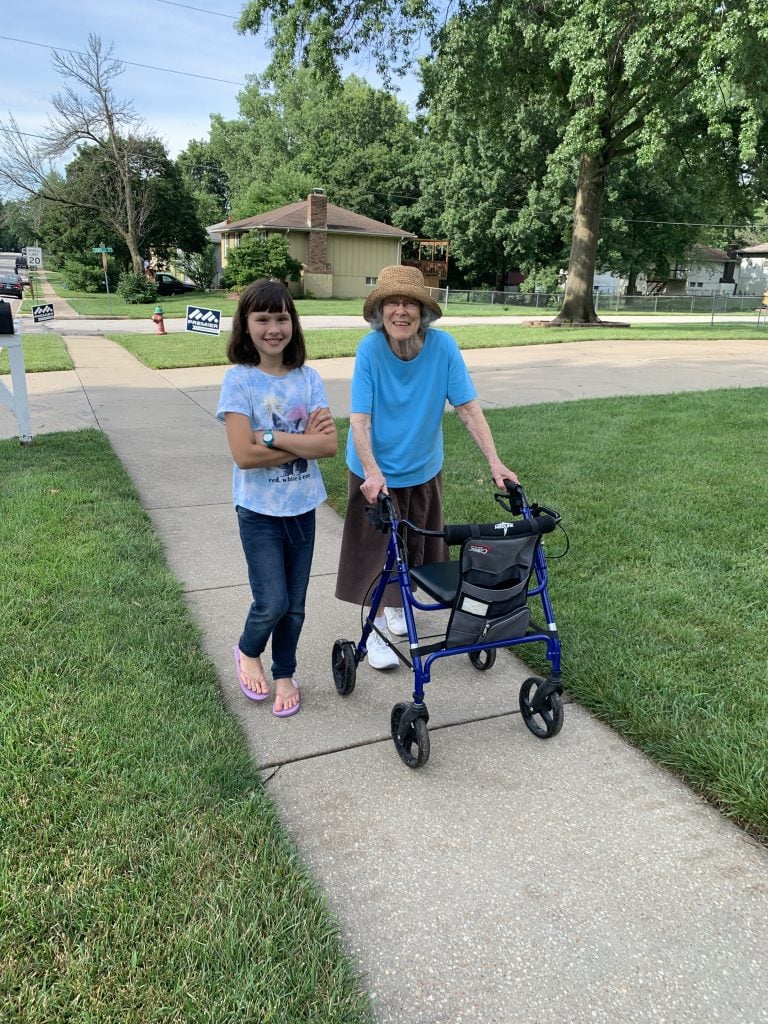 What about you? How are you investing in your grandchildren or great grandchildren?
The hoary head is a crown of glory, if it be found in the way of righteousness. (Proverbs 16:31)
Here is a post we did about Gigi and her family activities a few years ago: