We took John and Chelsy's boys, Axton (2) and Elliot (1) for the morning to give John and Chelsy some time without childcare duties and to have some good time with our grandsons. John and Chelsy have a short-term apartment near the hospital, and only one parent can be with Madeline at a time. So that does leave one parent free to be back with the boys. However, with us taking the boys for a few hours, John was able to get more quality work done and the boys had something different to occupy them for a while.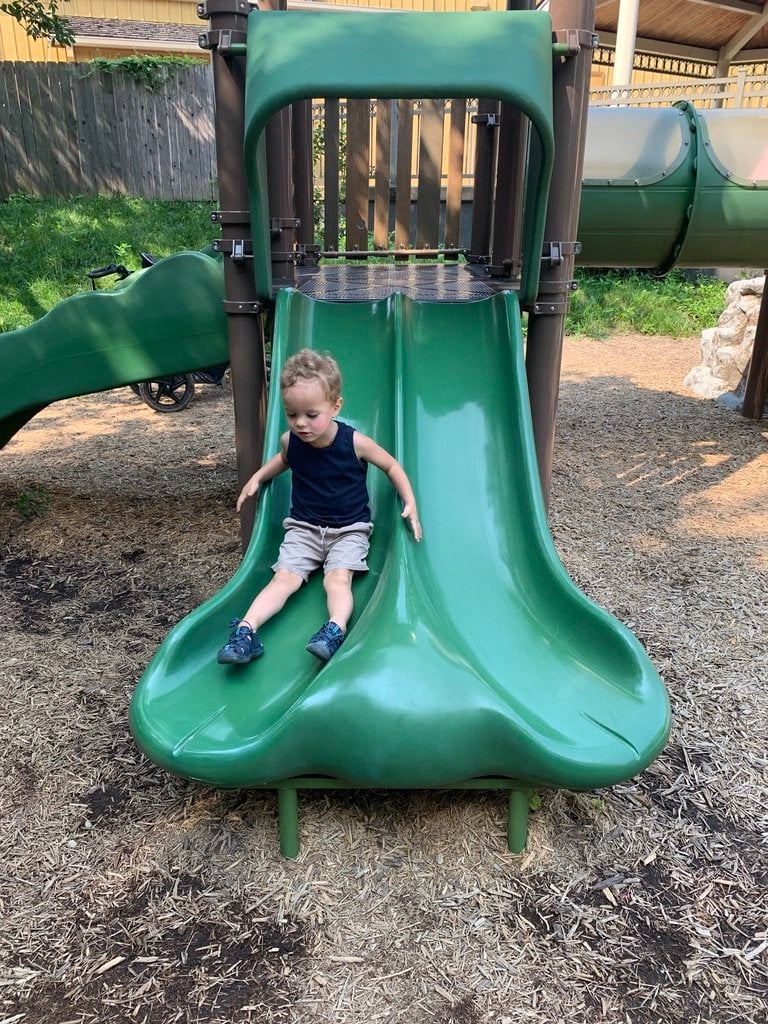 We went to the Deana Rose Farmstead. It is a nice little place with farm animals in various displays and a few playground type areas. It seemed busy and popular.
At the end, we decided the boys might have been just a little too young to really appreciate what they saw, but they were happy and good. The report from home was that they talked a great deal about the animals they saw, so maybe more was going on with them than we observed.
Madeline is off of all supplemental oxygen now and doing very well. Praise the Lord!
"I have longed for thy salvation, O LORD; and thy law is my delight." Psalms 119:174