A go-to meal for Steve and me since our diet change a little over two years ago has been vegetable stir fry without oil. I had no idea you could do that. Back then as I started learning how to feed us, I came across recipes that used vegetable broth or water to keep food from sticking to the pan. The combination of that and our Scanpans (see this post). allowed us to stir fry without using oil.
For Steve and my evening meal stir fry, this is my recipe:
3 cups diced onion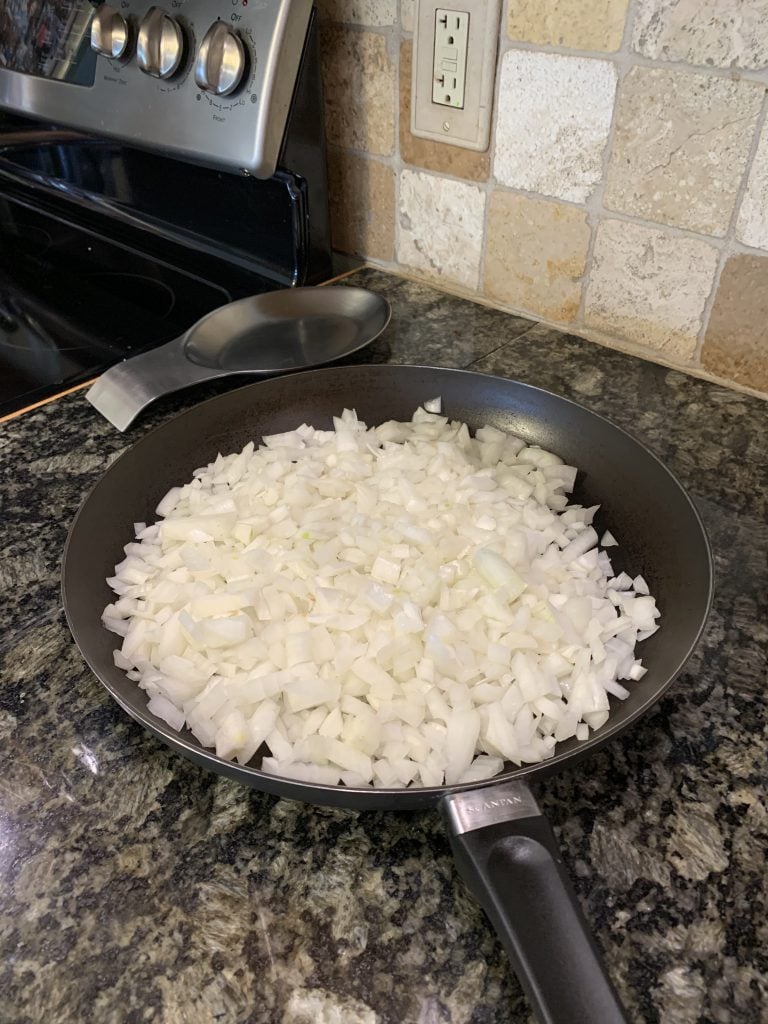 2 cups chopped kale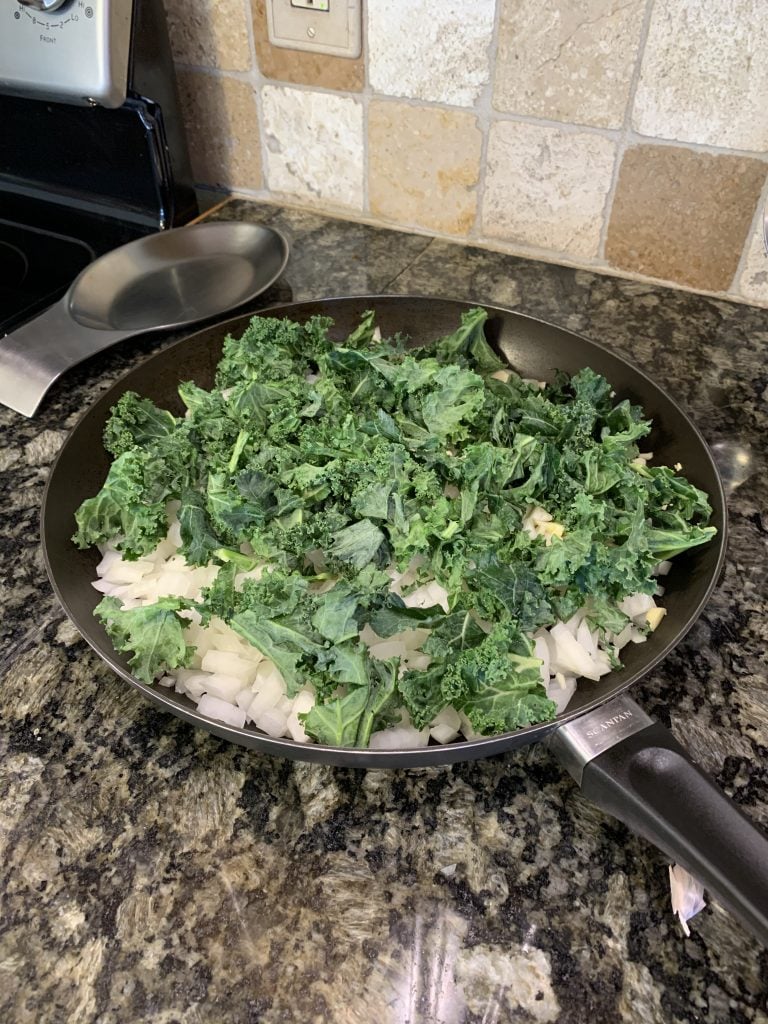 Several diced garlic cloves
1 diced chipotle pepper (from a can)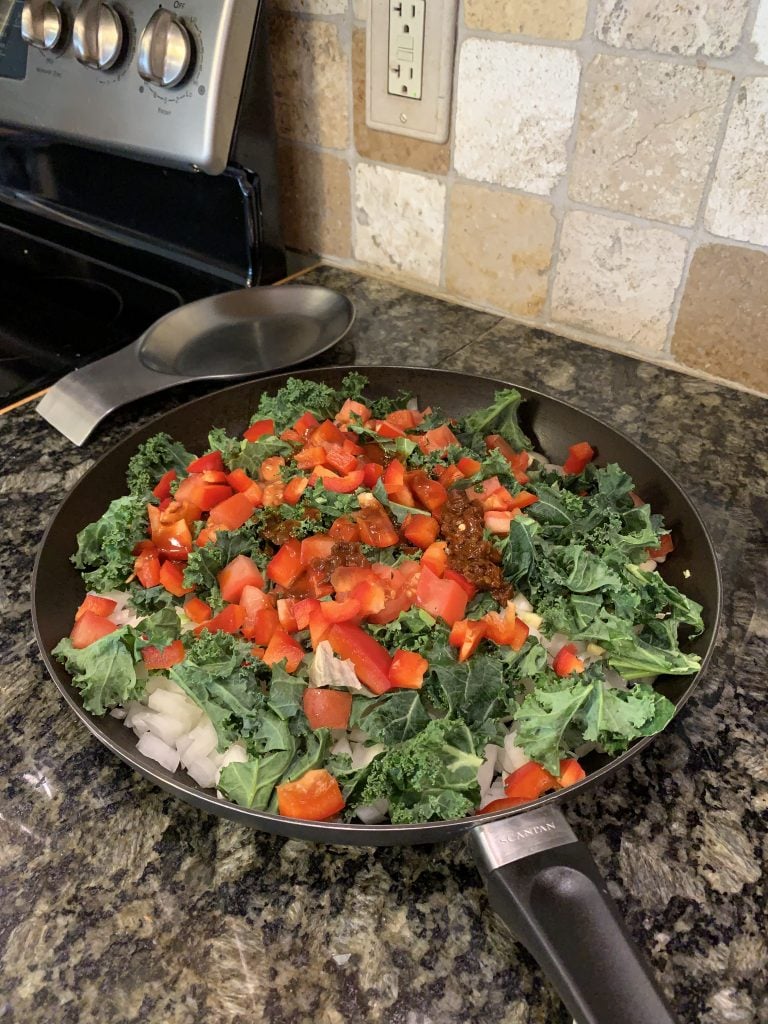 Whatever other vegetables are getting too old for salads. Often we have tomato in our stir fry.
Although this looks like an enormous pan full for two people, it has very few calories and cooks way, way down.
About an hour before we eat, I start the stir fry. I set my electric, ceramic cooktop burner to 2, put the pan on it. I stir it and flatten the vegetables out in the pan every ten minutes or so.
We eat our stir fry in Xtreme Wellness tortillas. We discovered these tortillas, which come in several flavors, and were delighted with their low-fat content/no cholesterol content. They are expensive, but our grocery store regularly has them for about 1/2 their normal price. They freeze well so we stock up on a sale week.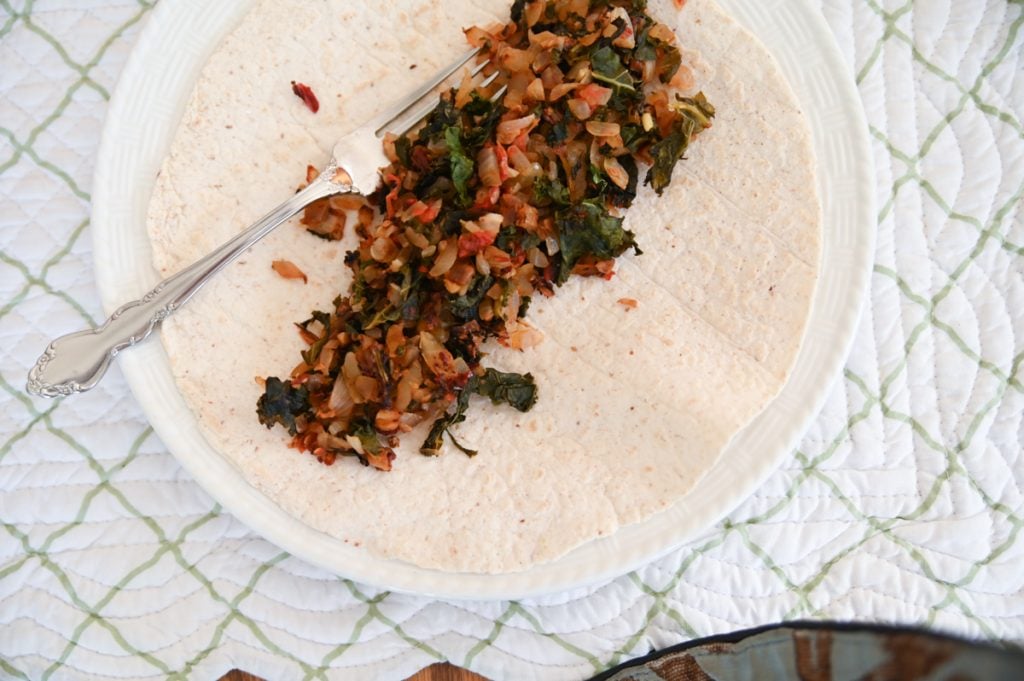 "But Jesus beheld them, and said unto them, With men this is impossible; but with God all things are possible" (Matthew 19:26).