This morning despite rainy Kansas weather, Gigi, my sister and brother-in-law (who are here visiting), and most of the Leavenworth Maxwells gathered at the Leavenworth National Cemetery to visit my dad's grave.
My dad did not lose his life serving his country, but he was seriously wounded in that service. God spared his life then, perhaps because he was not yet a believer in Jesus Christ. It wasn't until his early 40's that my dad was born again.
One of the things we did at the cemetery was share memories of Grandad, as he was called in his later years. The changes Jesus made in his life at salvation, that were evident right away and in the ensuing years, were a big part of those memories.
We sang, we prayed, and we shed a few tears. We rejoiced in his legacy, and knowing where Grandad is now and that we will see him in heaven one day.
As we remember and honor those who gave their lives in service for our country today, we are also reminded of the One Who gave His life to purchase redemption for every believer. His blood paid the penalty for our sin.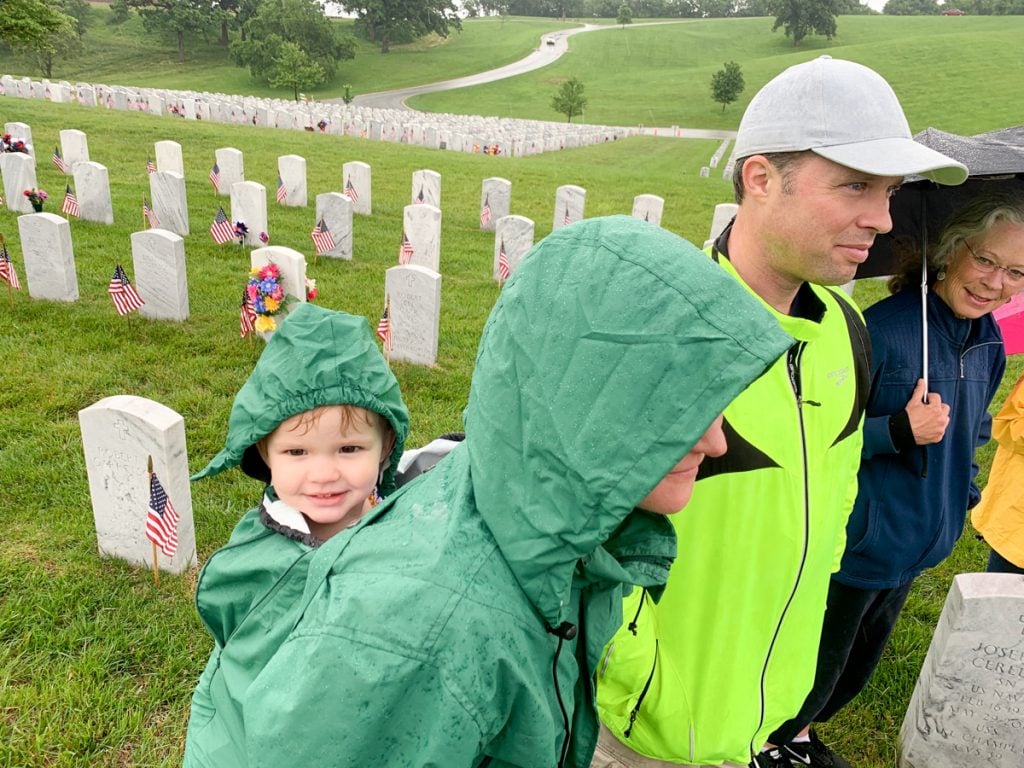 "Marvel not that I said unto thee, Ye must be born again" (John 3:7).
"But God commendeth his love toward us, in that, while we
were yet sinners, Christ died for us. Much more then,
being now justified by his blood, we shall be saved from
wrath through him" (Romans 5:8-9).