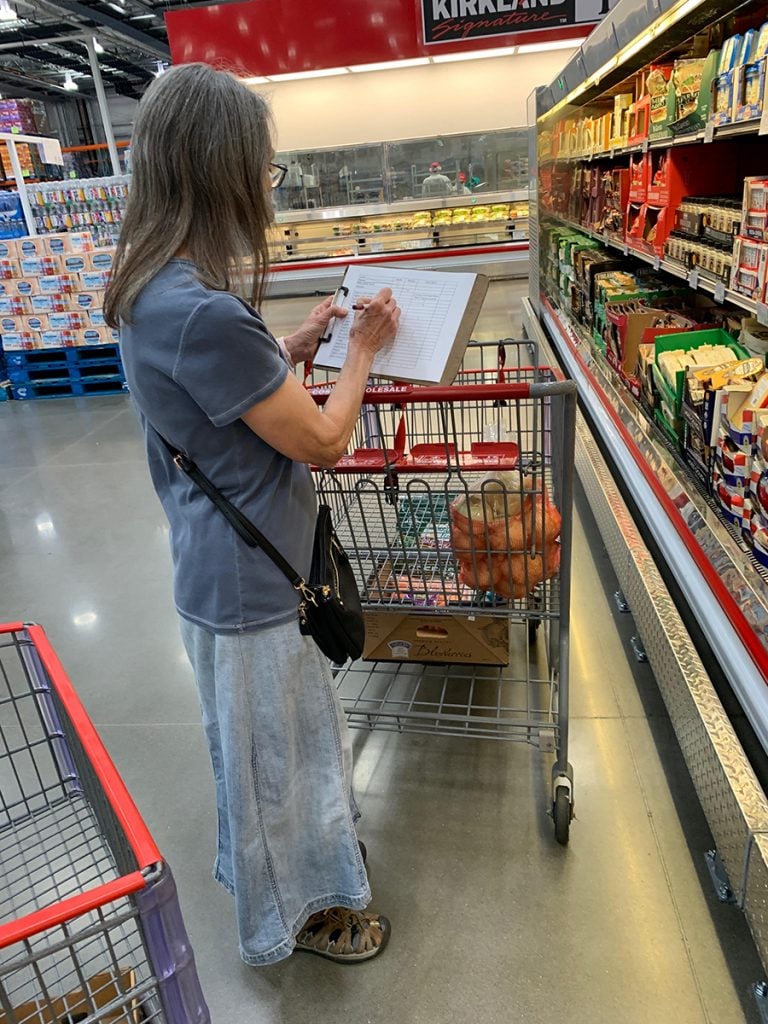 We had a request to share items we purchase from Costco. I looked at our master Costco list, and it has 100 items on it so summarizing it didn't seem feasible.
On our Costco list are items we buy every time, and others things we purchase occasionally.
Before I shop, I copy the master list into another file and then mark the items I want to buy. I like to do this by looking in my pantry, freezer, refrigerator, and cupboards rather than relying on my memory. Then I will delete the items from the list that I won't be purchasing this trip and print my list.
Before, we leave for Costco shopping, I put my list on a clipboard that sits nicely in the child seat of the shopping cart. That allows me to easily view my shopping list to see where I am headed next and to mark off what I just put in the cart. I tried shopping from a list on my phone, but it was frustrating having to keep pulling my phone out, and even more now that face recognition doesn't work in the store because of mask-wearing. I set my list up based on the order of the store.
You'll find our Master Costco list at this link. We hope you find it useful!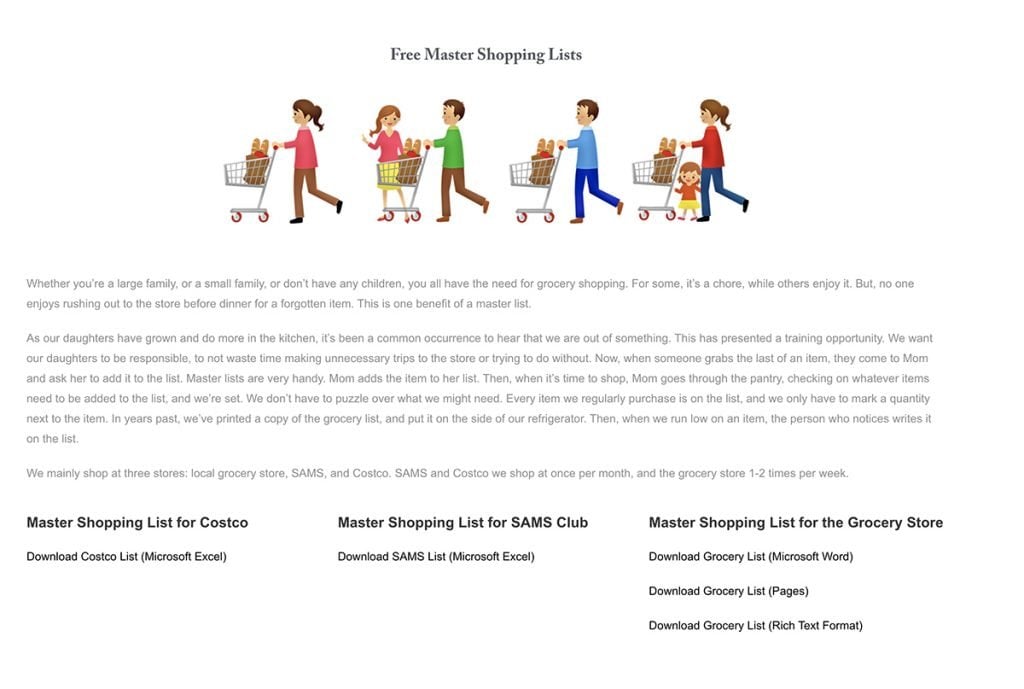 Trusting in Jesus,
Teri
"Behold, I set before you this day a blessing and a curse; A blessing, if ye
obey the commandments of the LORD your God, which I command you
this day: And a curse, if ye will not obey the commandments of the LORD
your God, but turn aside out of the way which I command you this day, to
go after other gods, which ye have not known" (Deuteronomy 11:26-28).