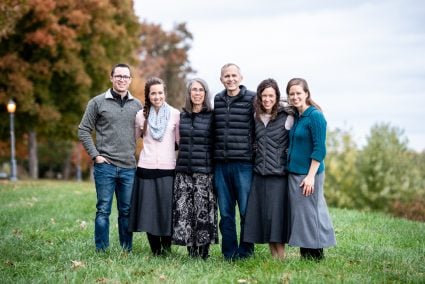 "How do you handle groceries with all your children now grown. Does everyone put in an amount? Does everyone buy their own, or do the parents pay for it all?" Blog Reader Question
First, thank you to all those who left comments with blog content suggestions. We're excited about your ideas.
Steve and I pay for the basic groceries for our family, even now that they are adults. If they want extras that wouldn't be part of our normal meals, they buy their own. They buy their coffee and coffee supplies and snacks they prefer. Sometimes when they are at the store, they will pick something up that we need.
We are grateful that the Lord has provided the finances for us to be able to manage our food this way. We know that each one would pitch in with food expenses if that was necessary. We would also likely have a different approach if they weren't wise in what they did with their money.
For those of you who have adult children living with you, how have you chosen to deal with covering the cost of groceries?
Trusting in Jesus,
Teri
"I will bless the LORD at all times: his praise shall
continually be in my mouth" (Psalm 34:1).