About a week after the wedding, I shared iPhone pictures from John and Chelsy's wedding, along with the story + timeline of the day.
Now, it's time to share the real pictures! Laura did an excellent job, and her smiling, joyful presence was a huge blessing.
Enjoy a peek into the day.
Hair time.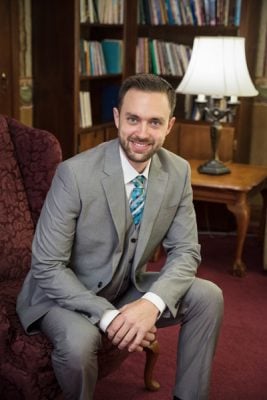 Amazing the day had arrived for John to become a married man.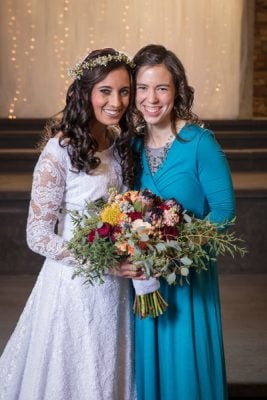 Anna and Chelsy
Mary and Chelsy
Chelsy and me
Lots of bridesmaids!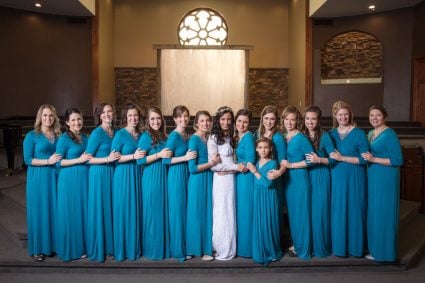 Love this one.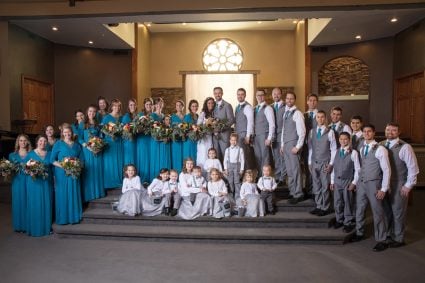 The entire wedding party.
Dad and Mom with the new couple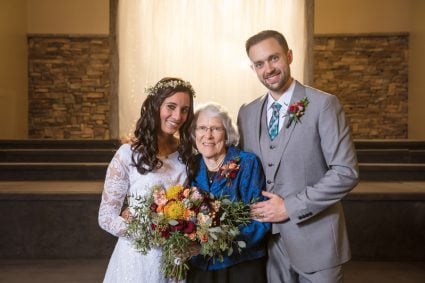 With GiGi
The moms
The time had arrived, and John walked Mom down the aisle.
If you'll notice, Danny didn't make it in the group. He ended up coming out with Christopher on stage.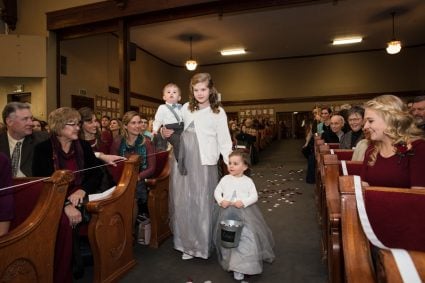 My favorite part of the ceremony might just have been when Mr. Bontrager asked my younger siblings to step forward. You see, if it hadn't been for Dad and Mom's change of heart regarding children, those lives wouldn't be here. Including, no wedding for John and Chelsy. A very tender moment.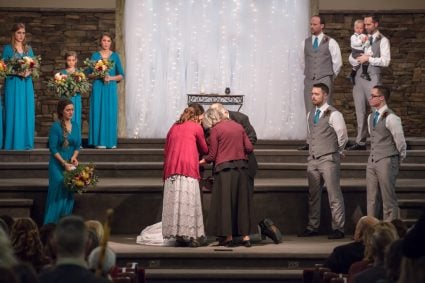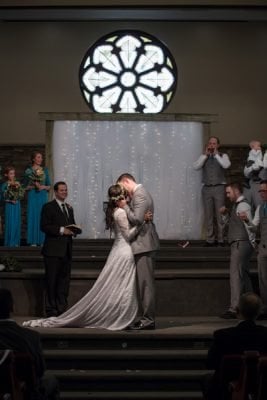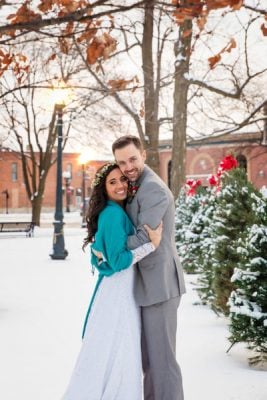 As you can see, there were so many people to fit into a relatively small space for the reception. But people managed!
I thought the coffee station clever and inviting.
Taco soup for dinner!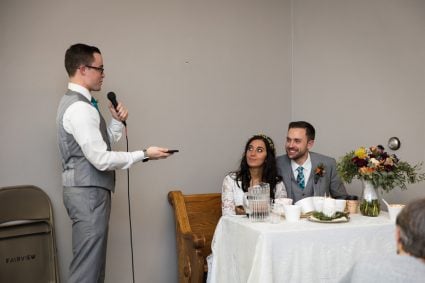 Some in the bridal party shared during the reception, and then they opened it up for others.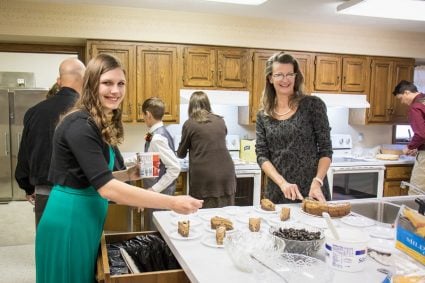 Those in the kitchen worked hard!
The new couple with Christopher and Anna Marie's family.
Joseph, Jesse, and a few others braved the cold (as in 0 degrees!)  to decorate John's truck. They did a stunning job.
That inflatable was really grand.
After the send-off, John and Chelsy came back, they did a private family goodbye. Such a special time!
"And whatsoever ye do in word or deed, do all in the name of the
Lord Jesus, giving thanks to God and the Father by him."
(Colossians 3:17)