It's time to share another Random Life with the Maxwells. We praise the Lord for His gift of two little ones, Elizabeth and Kyle, born 6 days apart. I think a lot of February we spent in anticipation wondering when they'd be here.
For most in the immediate family, life is filled with work and ministry. God is so gracious, and we delight in following Him!
Love,
Sarah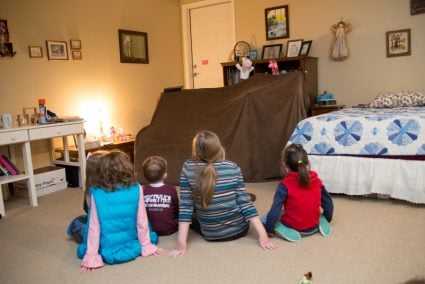 An Aunties' playtime puppet show going on here.
Cleaning at Anna Marie's pre-baby!
Celebrating Chelsy's birthday a little after the fact.
I made cake pops.
A new shipment of chicks!
Date night for John and Chelsy at Cheesecake Factory
After Valentine's Day sale shopping for Operation Christmas Child shoeboxes.
Reading time.
My sweet "puppy" who is now 2!
This amazing Mom of ours helps the young mommies out with ironing!
Mary designed a creative set up for the book tables at the conference.
Benjamin turned 1!!!
A whole lot of sweetness here!
Dad and Joshua tossing a fake fish. Long story, but Joshua loves Pike Place Market in Seattle.
Late night talks
Sunday morning, when all the family was gone, my newest sister-in-law (Chelsy!!!) brought muffins and mochas over for us to enjoy.
Anna helping a sweet family.
Baby holding time!
Anna and Mary have helped a lot with little children care.
Mom and Kyle
Anna and Kyle
Mary and Kyle
A birthday party for Baby Elizabeth, and the little girls received new dolls!
Mom and I stopped at our local coffee shop one Saturday, and who should drop in but relatives who were on their way for an outing!
Anna and Elizabeth
Burrito making weekend!
But y'all, this is my favorite picture of the entire post. Anna took Calia on a walk the other day, and one house has this little bench with reading books. Talk about CUTE!
"And ye shall eat in plenty, and be satisfied,
and praise the name of the Lord your God,
that hath dealt wondrously with you:
and my people shall never be ashamed."
Joel 2:26