I love being outdoors and enjoying God's creation. My favorite place to be is the mountains, but an almost equally nice place is gliding along the water. Jesse and I worked out our schedules (his work and I'll be traveling myself soon), and last Wednesday, we drove to southern Missouri and went on an 8 mile canoe float trip.
For a June day, it was perfect and so peaceful (only two others on the river). The crystal clear water felt good to wade in and just dangle your foot over the edge as we made our way down river. We enjoyed talking and the serenity of the atmosphere.
For those of you young people who have siblings at home, treasure each moment. Make opportunities to create special memories, for you never know when times will change!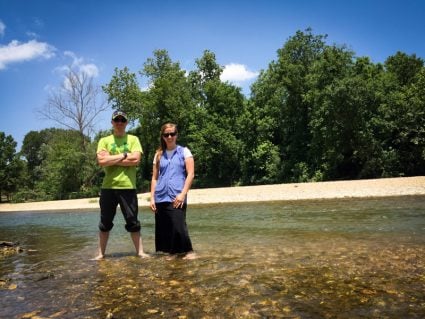 Love,
Sarah
"As the hart panteth after the water brooks,
so panteth my soul after thee, O God."
Psalm 42:1