Saturday, Dad and Mary had time available to help out with projects at Christopher and Anna Marie's. It was again one of those amazing, sunny spring days that you can't help but love.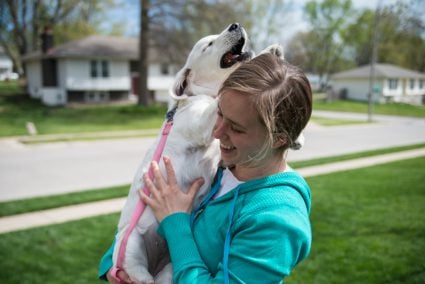 I wandered over there with Ellie, who loves to be outside when it's not too hot (seriously: she doesn't know what summer is like in Kansas yet!).
At 30+ pounds, she is quite an armful to hold.
Then, Anna Marie and Mary washed screens, and Ellie thoroughly enjoyed the whole process.
"The labour of the righteous tendeth to life…"
Proverbs 10:16